02.07.2018
Tatarstan's top leadership supports the development strategy for Kazan's first ecodistrict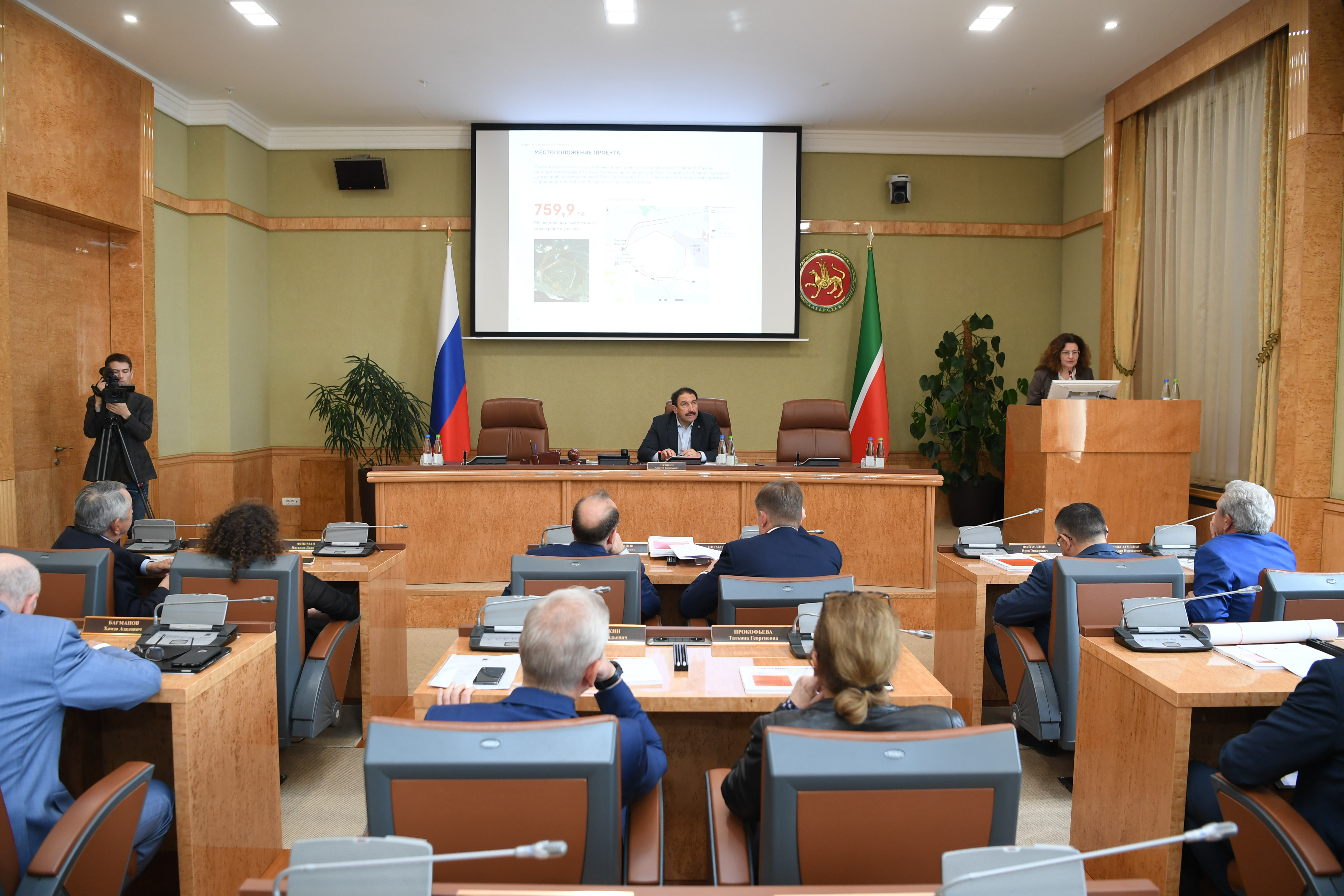 The Republican Support Fund (RSF) accomplished a study to finalize a development strategy for a plot with a total area of 759 hectares – the land in Kazan's Kirovsky district was formerly an artillery base.
The mission to frame a totally redefined concept for the area's viable development in the long term was entrusted to the Fund personally by President of the Republic of Tatarstan Rustam Minnikhanov. To find the best solution, the Fund's team carried out an analytical study. The work was performed by the CENTER Strategic Development Agency, an expert and consultant under the project. The idea of the ecodistrict was reviewed by the Cabinet of Ministers of the Republic of Tatarstan at a meeting.
The study delivered a comprehensive assessment of the area's development potential, in order to decide on the most efficient model for the land's future. CENTER's specialists analyzed urban planning prerequisites for the site's development, evaluated Kazan's competitive environment in housing construction and the trends of the residential real estate market over the past few years, conducted a sociological survey involving people living in Kazan showing an interest in non-urban lifestyles and also analyzed the global trends in green construction.
As result of the study the agency proposed transforming the site of the former artillery base into Kazan's first experimental ecodistrict that will be created based on the current General Plan of the city district of Kazan, promoting non-urban lifestyles inside the city and ensuring maximized integration of new construction into the existing natural landscape.
More details on the results are available at the study's website on www.researchkzn.ru.
The project supports the trend of "non-urban" lifestyles inside the city, on the one hand, as the option attracts more than 50% of middle-aged Kazan residents (according to the sociological survey). And on the other hand, the concept, unlike most suburban projects, demonstrates that a comfortable urban space with healthy environment can be provided with optimal transport accessibility to the historical and administrative center. Economic calculations show that a mix of dwelling types, combining individual and low-rise housing, is the most effective model for the area. This approach will meet the requirements of residents with a wide range of needs and lifestyles.
The detailed ecodistrict concept will be developed through an international competition chaired by President of the Republic of Tatarstan Rustam Minnikhanov. The start of the Open International Competition will be announced July 5, 2018 at a press conference